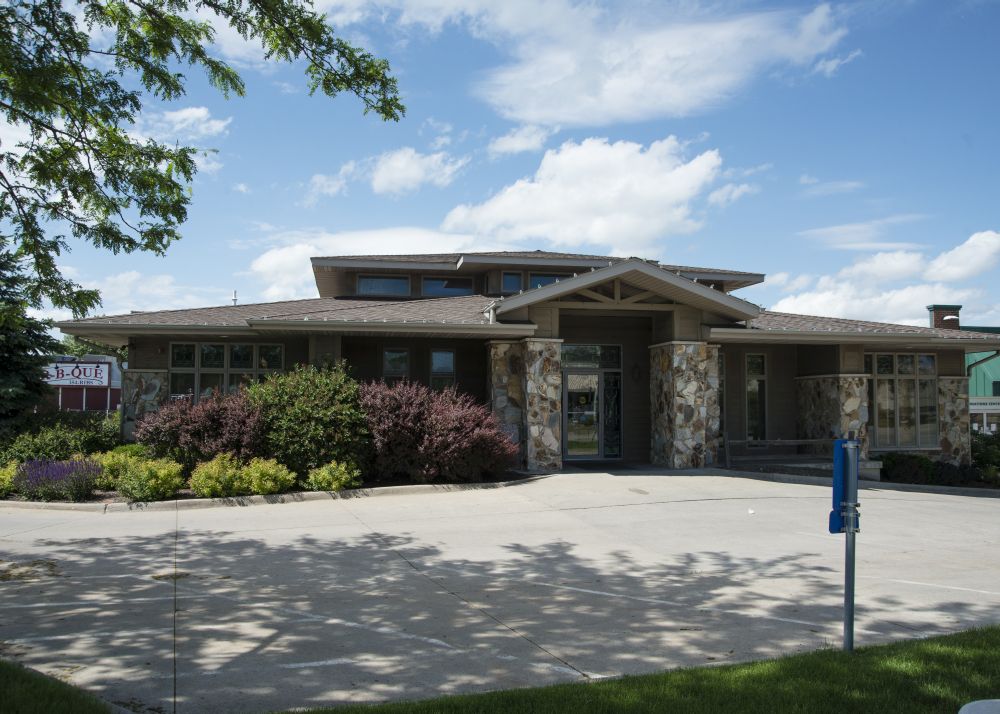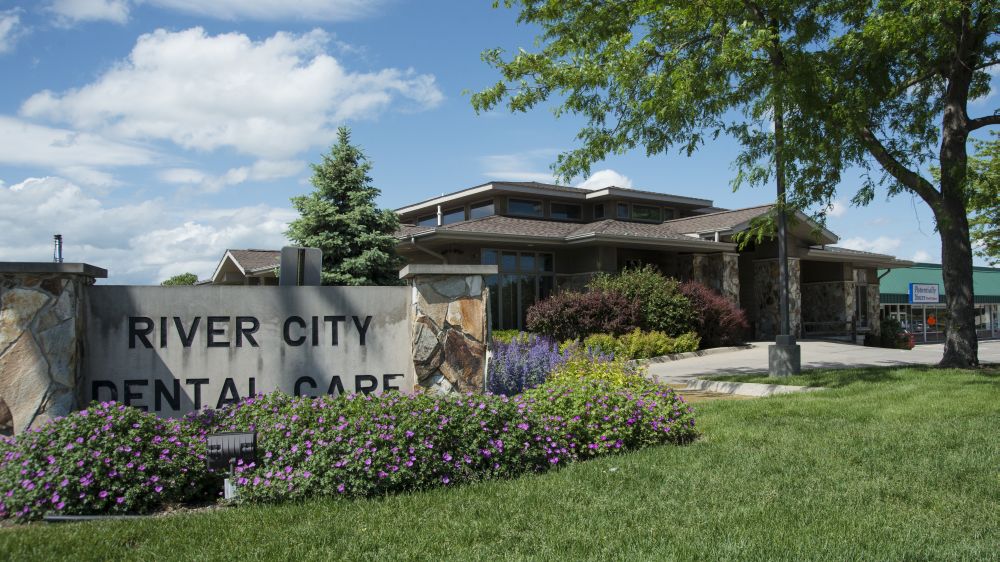 At River City Dental Care® we provide exceptional quality and prevention-oriented dental care, utilizing the latest techniques and "state of the art" equipment. We do this in a friendly, relaxed atmosphere, with convenient hours and plenty of free parking.
Cutting Edge Dentistry
The main level of our building is devoted to patient care, with nine operatories, equipped with chair side computers, televisions and DVD's to provide interactive communication and patient education. We offer digital radiography, which provides minimal x-ray exposure to patients and exceptional imaging for diagnostics.
The computers are used for charting the patient's dental health, their treatment needs, viewing digital x-rays and for scheduling future appointments. They are also used in conjunction with the televisions and DVD's for patient education.
The dentist can project the patient's own digital x-rays up on the television screen and have the capability to "zoom in" on specific areas of need, to show the patient why a diagnosis has been made and explain fully what treatment is recommended. The patient can then watch an educational presentation on procedures that are indicated, so they have a better understanding and can work with their dentist on their plan of treatment.
The televisions are also popular with the kids for watching animated videos during their treatment. Our patients have the choice of listening to music on the overhead speakers or they can pick from our list of available tape recordings and use a headset for their personal listening pleasure during treatment. We want your visit to be as relaxing as possible.
Infection Control and Safety
River City Dental Care® has always been on the forefront of infection control and safety for both our patients and our employees.
Each treatment room has its own self-contained water unit that runs through the waterlines of the dental equipment.These units are filled daily with distilled water. The waterlines are also flushed with an approved disinfectant.
Each treatment room is "turned over" between patients. This involves removing all contaminated instruments, disinfecting all exposed treatment areas, and replacing all protective barriers.
Our sterilization center was designed to meet all OSHA and Blood Borne Pathogen guidelines, so as to provide the best practices in infection control. The room is divided into specific areas for "contaminated" instruments and "sterilized" instruments. We have an "ultrasonic sink" which cleans instruments and helps prevent injuries to employees. Our autoclaves are monitored on a regular basis by an independent laboratory.
Our staff members wear scrub uniforms, which they change into at the start of their shift. These are laundered daily on site, according to OSHA and Blood Borne Pathogen Guidelines. Gloves and masks are worn for all procedures. We have annual CPR training onsite for all employees, as well as an annual review and testing of all OSHA guidelines.
The design of the building meets the guidelines of accessibility, in compliance with the Americans with Disabilities Act.